Search for a book, or scroll down for our suggestions
One Piece, Vol. 40 (Paperback)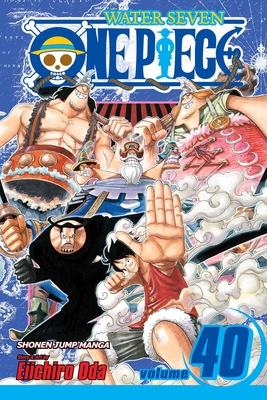 One Piece, Vol. 40 (Paperback)
$9.99
Usually Ships in 1-5 Days
Other Books in Series
This is book number 40 in the One Piece series.
Join Monkey D. Luffy and his swashbuckling crew in their search for the ultimate treasure, One Piece!

As a child, Monkey D. Luffy dreamed of becoming King of the Pirates. But his life changed when he accidentally gained the power to stretch like rubber…at the cost of never being able to swim again! Years, later, Luffy sets off in search of the "One Piece," said to be the greatest treasure in the world...

Hankering for a fight, Luffy's got a jump start on the battle to rescue Robin and Franky before they're sentenced by the Navy's court at Enies Lobby. Now that the Straw Hats and the Franky Family have banded together, the World Government is in for an epic battle. But did the Navy deceive Robin into sacrificing herself in order to trap the Straw Hats?!
Eiichiro Oda began his manga career at the age of 17, when his one-shot cowboy manga Wanted! won second place in the coveted Tezuka manga awards. Oda went on to work as an assistant to some of the biggest manga artists in the industry, including Nobuhiro Watsuki, before winning the Hop Step Award for new artists. His pirate adventure One Piece, which debuted in Weekly Shonen Jump magazine in 1997, quickly became one of the most popular manga in Japan.